In the following post, I will share five podcast tips for beginners. Plus I'll talk about the process and tools we use each week to create The Teacher Career Coach Podcast.
While podcasting, in and of itself, is not usually a big revenue generator, it is an excellent promotional tool. Podcasting can be used to support any size business from start-up side-hustles to large corporations. Through podcasting, you have the opportunity to speak directly with your audience. You will deliver value, make connections, build trust, and hopefully entertain your listeners along the way!
This post contains affiliate links.
Podcasting for Beginners: Production & Post Production
You're launching your first podcast! This is an exciting time, but I want to be clear – podcasting is a big time commitment. Between ideas to booking guests to editing and posting, our team spends roughly ten hours on each episode.
Podcasting for Beginners Tip #1: Because of this commitment, many podcasters quit before they reach their tenth episode. But, if you are willing to put in the work to grow your community, you will see a payoff over time.
Podcast Hosting Tip for Beginners
Beginners Tip #2: There are many low-cost and free tools that you can use to get started with podcasting. Starting off with a low overhead, especially when it comes to hosting, is a great way to figure out if podcasting is going to work for you and your business. We found the best place to start was with a host that offered a free option for new podcasters.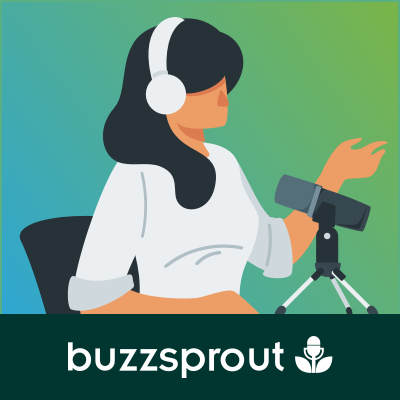 Buzzsprout gets your show listed in every major podcast platform. You'll get a great looking podcast website, audio players that you can drop into other websites, detailed analytics to see how people are listening, tools to promote your episodes, and more. They offer 2 hours of podcast uploads per month to get you started. Their max plan offering up to 12 hours at a very affordable $24/mo.
If you find that podcasting is where it's at for you, I absolutely recommend an upgrade to the $12-$24 plans. Be sure to do it within the first 90 days. This will assure that your podcasts are hosted indefinitely, and your listeners will be able to go back and hear all of your great content when they discover you!
Podcast Branding Tip for Beginners
Beginners Tip #3: Before you launch your first podcast, you'll want to make sure your branding and messaging is aligned with your business. This will include setting up your podcast's title and description as well as creating graphics. Listeners will see your graphics and message across all platforms, so it's important to make sure you're getting your message across. Use succinct copy that tells your listeners what they can expect from you when they subscribe.
The software we use to create our graphics is Canva. Canva makes it easy to create professional looking graphics with a variety of templates. This is also free to get started, with an optional upgrade that offers more features like background removal, additional fonts, and all kinds of photo editing. Canva is very quick to learn with little experience. Additionally, this program makes it easy to create templates for your episode thumbnails that can be use again and again.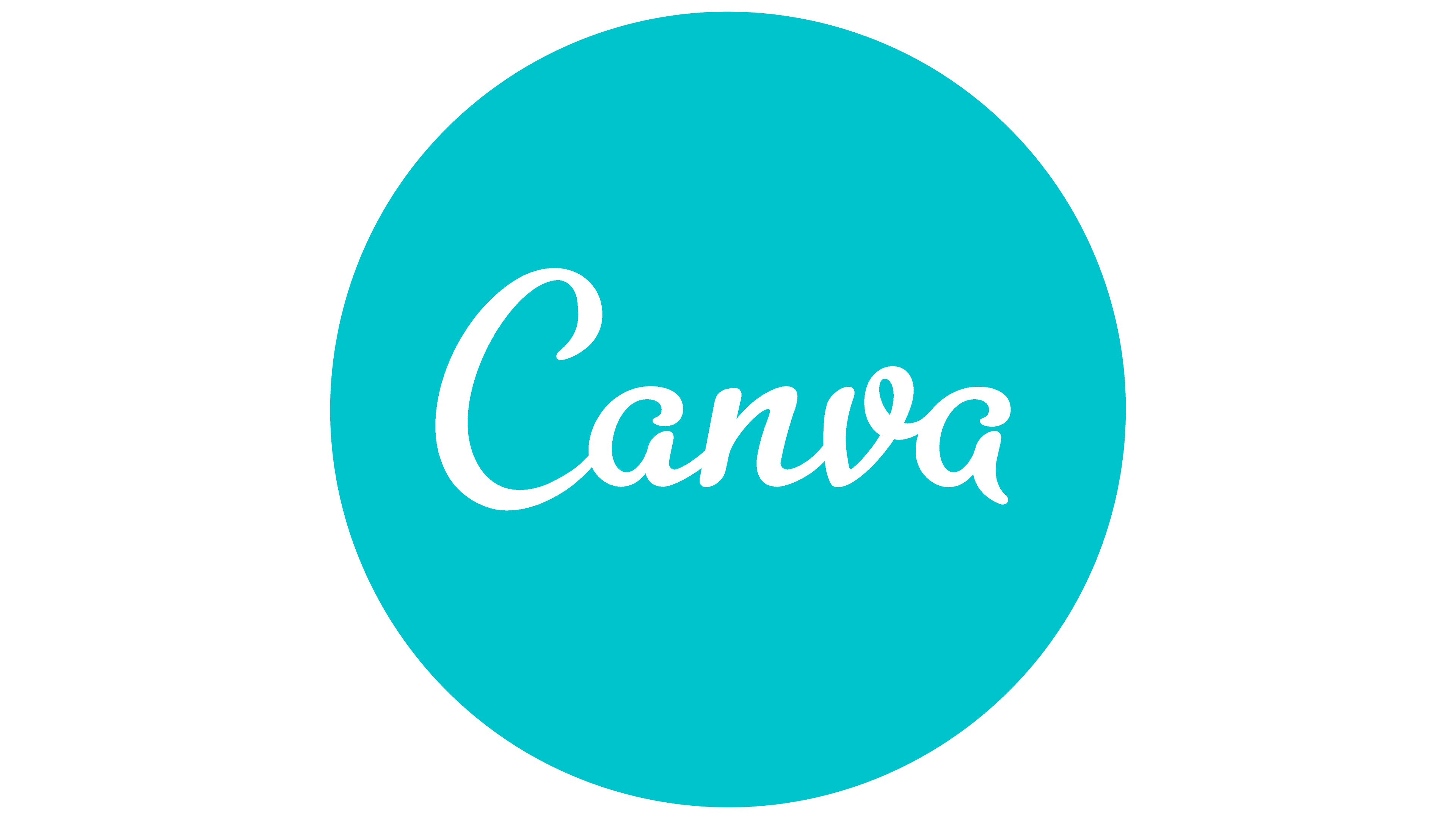 Recording Your Podcast
Beginners Tip #4: Many podcasts start out with early episodes recorded on mobile phones in carpeted closets. That may be fine for a couple episodes. However if you're committed to podcasting, production value matters. Not only will good recording tools sound more professional, but it will save you a lot of time when it comes to editing.
Our favorite microphone is by Blue Yeti.
Our favorite headphones are by OneOdio.
Editing Your Podcast
After you've recorded your podcast, the next step is the actual recording and editing your audio. I'm lucky enough to be married to a great guy with professional experience in this area. However, experience is not required. There will be a learning curve that will take some time, but your editing will improve in quality and speed as you practice.
Beginners Tip #5: You'll find a variety of audio recording and editing software available, but the one we use for The Teacher Career Coach Podcast, and that we recommend, is Squadcast. It's a great all-in-one solution for podcasters that will help you streamline by recording and editing in one place. We've had a great experience with this software – with crystal clear sound and a user-friendly interface.
Podcasting for Beginners: The Importance of Marketing
You've created your podcast branding, recorded, and edited. You are ready to upload. This is such an exciting time! Your brand new piece of content is ready to blast out of car speakers and flow through ear pods. It's out there!
Beginners Tip #6: Now is the time that to take steps to make your audience aware that you've released a new episode and where to find it. It's important to make it as easy as possible for your audience to listen and new followers to find you.
We take several steps after each episode. These include promoting the podcast across our social media channels, writing a transcript post with embedded audio, and sending an email.
Related: Behind the Scenes with the Teacher Career Coach: Our 50th Podcast Episode
Promoting Your Podcast via Social Media
If you have a social media following, many of your followers may only see you on that one, specific platform. A lot of people may follow you for months before realizing that there are many more resources available for them. Even at Teacher Career Coach, where we post about the podcast at least twice a week, we often get comments like "There's a podcast?!?" Yes! And it's important to tell your followers about it – and keep telling them, especially when you are seeing growth. Even when you've been around for years, new people are discovering you everyday.
Some of the methods we use to promote our episodes on social media include:
Creating an audiogram with Headliner (free for up to 5 audiograms per month) for Instagram, Facebook, and Twitter
Creating additional posts, reels, and TikToks talking about the content with a CTA to listen
Linking to the podcast in our bio and quick links page
Posting on Linkedin when the episodes are relevant to that audience
Promoting older, popular content for new followers or listeners
If you're posting about each episode across 3-to-5 social media networks (or more!) can be overwhelming, especially if you're working solo. For social scheduling, we use Later.
Transcript Posts
Here's a sub-tip for beginners: If you already have a website or are considering creating one, posting transcripts of your podcasts can be extremely helpful for the following reasons:
Not everyone listens to podcasts. So, creating a transcript can help you reach readers. We've found that there will always be a portion of our audience that will never cross over to listening. They are not podcast listeners, plain and simple. But since you're creating this valuable content, transcripts give these readers an opportunity to access the new content you've created on the platform they prefer.

Create direct links to your new episodes. When you're marketing a podcast, you want to remove as many obstacles as you can between when someone finds you and when they start listening. Sharing a link to Apple Podcasts for Android users can be frustrating. Leading an Apple user to download the Spotify or other app, equally so. Even remembering the name of your podcast and episode number as they move from social media to a podcast player? Also frustrating. This is where you lose potential listeners. Embedding your audio in a transcript post and sharing a direct link reduces frustration and helps your listeners access specific episodes easily.
If you don't have a website or blog, however, I would recommend starting one. Carving out your little corner of the internet is a great way to be able to deliver free and paid content to your podcast listeners while giving you a bit of credibility. You'll reach a wider audience, and have the opportunity to repurpose content from blog to podcast and back again over time.
Emailing Your List
Another way we use to promote each episode is to email our list of subscribers when a new episode has launched. People get busy, and they might not be opening their podcast player every week. Letting people know, "Hey, we've got a new episode and this is what we're talking about," is a good idea.
From their inbox, they can take a look at the topic and see if it's relevant or interesting to them. It also gives your subscribers an easy way to just click & listen, which removes the obstacle of re-finding you when you cross their mind—and giving up because they don't want to bother.
We use Convertkit as our email service provider because of their excellent deliverability rates, assuring that the emails that we send will actually reach our audience. If you don't have an ESP already established, Convertkit helps you get started for free if you have under 1,000 subscribers.
A note about marketing:
This is not a beginners tip, but you may want to consider this as your podcast grows. Over time, you may want to extend your marketing efforts for certain episodes to marketing before your episode comes out. Talking about your next topic on social or teasing content via email are great ways to get your audience interested. Bring up some questions that will be answered in your next episode – where you will have time to expand on the topic and bring your listeners the valuable answers they are looking for.
Tips for Before you Begin your Podcast
I want to note again that earning revenue from a podcast, whether that's from ads or sponsorships, takes a long time. And each episode is a big time commitment. We use The Teacher Career Coach Podcast as a way to build our community, deliver valuable content to our listeners, and build awareness around what our brand has to offer.
If you're planning to use your podcast in this way, before you record your very first episode, you need to have a business (or at very least, an idea for your business) established. Identifying your niche and target audience are the first steps.
Establishing a website and social media channels, building an email list, and developing our flagship product that solves a a very real problem have all been essential next-steps in both building a successful business and supporting thousands of teachers on their journey. Podcasting has helped us further serve that community by sharing valuable advice and making real connections with personal stories.
If you're just beginning to build your brand and launching a podcast simultaneously: a bonus best tip for beginners. Stay focused on your community. Make sure every piece of content you put out somehow meets their needs. That may be a podcast, Instagram post, product, or blog – anything you put out.
Looking for more in-depth guidance?
I highly recommend Pat Flynn's Smart Passive Income for a, deep dive into podcasting. Power-Up Podcasting is a step-by-step guide that will help you build your podcast from the ground up. You'll get to understand how podcasting works and how it can work for you, all the technical ins-and-outs, and how to launch your first episode with a bang. Find out more here.